Meet the Chapelgate Private Finance Team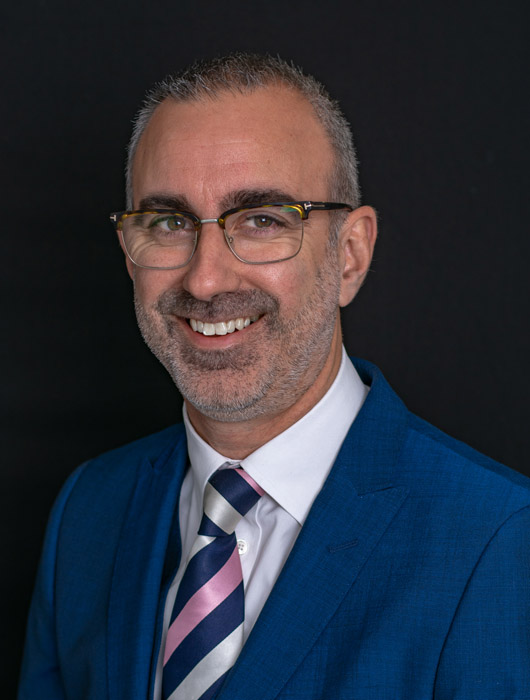 Meet Colin
Colin started his career with Abbey National Building Society way back in the 80's! After 13 years taking in roles as a Cashier, Financial Adviser and Branch Manager, Colin moved to John Charcol as an Independent Financial Adviser where he became one of the top performers before moving into Sales Management. On leaving, Colin was self-employed for a number of years before joining Chapelgate Private Finance in 2009.
Colin has a wealth of knowledge in the mortgage market and associated areas and during his time at Abbey National (now Santander UK) held an underwriting mandate to approve mortgage loans, he is therefore well aware of what is required to successfully obtain a lenders agreement.
In his spare time, Colin coaches rugby within the mini section of his local rugby club, enjoys watching Spurs and Essex County Cricket and has run the London Marathon three times, raising thousands of pounds in the process.
Colin Payne
Associate Director
Phone: 020 7317 7311

Email: colin@chapelgateprivatefinance.com
Meet Georgina
Georgina joined a local chain of Estate Agents in 1988 as their Mortgage Administrator and worked her way up to becoming Mortgage Regional Director where she managed a team who became top within the company.  After a successful career in Agency where she worked in senior management for two other Estate Agency chains, she joined John Charcol as an IFA Sales Director and managed two successful teams.  From there she took the leap into Compliance and became a Compliance Director where she successfully regulated a London firm with the Financial Services Authority whilst being 38 weeks pregnant!
Georgina brings a wealth of knowledge in Protection Planning, Mortgages, Management and training which helps her offer a first class service to all her clients no matter what their requirements are.
Georgina has little spare time as she has 3 children but has a passion for horses.  Recently, she has taken up Power Lifting and has set her sights on becoming the British record holder for her age and weight, so watch this space in 2021!
Georgina Morley
Associate Director
Phone: 020 7317 7311

Email: georgina@chapelgateprivatefinance.com
Meet Gavin
Gavin commenced his career with National Westminster Bank in 1989 where he held numerous retail banking roles including Assistant Business Manager and Area Mortgage Adviser. In 2003, Gavin moved to Abbey plc as a Mortgage Adviser but soon transferred to the intermediary division where he became a Mortgage Underwriter before moving into Business Development. In the intervening years before joining Chapelgate Private Finance in 2014, Gavin held further Business Development roles with other major and specialist lenders as well as in general insurance.
Gavin's knowledge of the mortgage market is second to none and having previously been a Mortgage Underwriter, he fully understands how to prepare and present a case to a lender, ideal for those more complex situations.
In his spare time, Gavin likes nothing more than to spend quality time with his family and watching Arsenal, this makes for some very interesting conversations with Colin on a Monday morning!
Gavin Patman
Financial Consultant
Phone: 020 7317 7311

Email: gavin@chapelgateprivatefinance.com